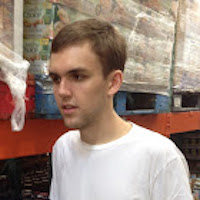 Filed by Bijan Samareh

|

Sep 10, 2015 @ 4:50pm
'Goodnight Mommy' is an Austrian horror film about twins whose mother receives facial reconstructive surgery.
The kids start to suspect that the woman underneath the bandages isn't really their mother, and shit starts to get crazy. The trailer, which everybody has been freaking out over, features a bunch of great shit-your-pants horror movie tropes, including slowed down nursery rhymes, giant bugs, and children running through cornfields. Watch it...if you dare! And then try to resist reading the Wikipedia plot summary before you see it.