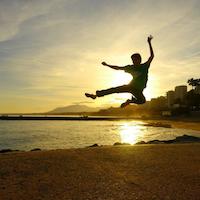 Filed by Mitchell Friedman

|

Jun 10, 2016 @ 1:20pm
To reveal the secret contents of the Weasley twins' infamous "Marauder's Map," a wizard had to tap it with a wand and say, "I solemnly swear that I am up to no good."
Revealing the words on this Reddit user's "Maruader's Map" tattoo is a lot easier. All you need is a black light.