The Oscar Nominations are in. For a change of pace, this morning's announcement included nominations from all 24 categories.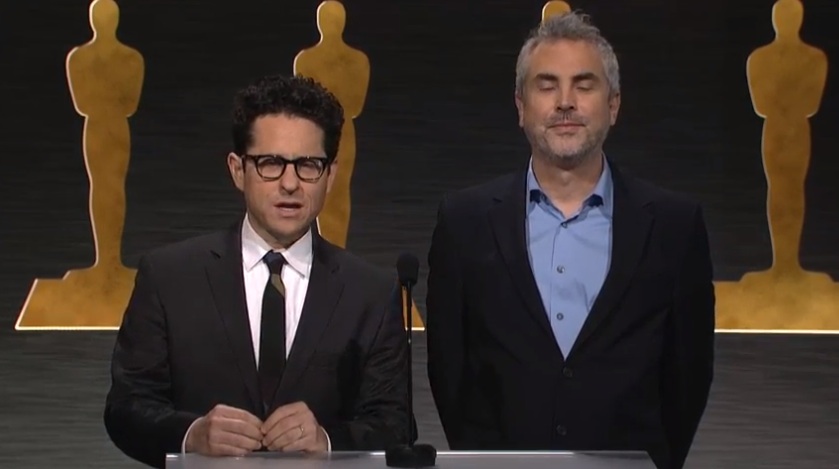 One of the greatest sci-fi directors ever, and the guy who's directing Star Wars.
While everyone nominated made major contributions to the world of cinema, and we wouldn't even have movies without the hard work and dedicated artistry of each of them, below are the nominations in the eight categories that anyone ever pays attention to.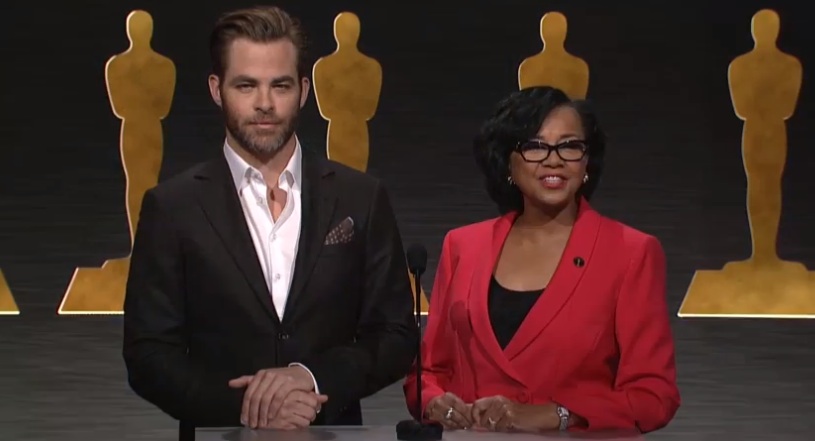 The tie-less, unbuttoned collar says, "I turned down several invites to orgies to be here."
To announce this year's noms, human action figure Chris Pine was joined by last year's winner for Best Director, Alfonso Cuarón, as well as Academy President Cheryl Boone Isaacs, and J.J. Abrams. Cuarón and Abrams delivered the first batch of nominations, followed by Pine and Boone Isaacs with the above-the-title stuff.

Here are the nominees in the big eight categories:
1. Best Supporting Actress
Patricia Arquette, Boyhood