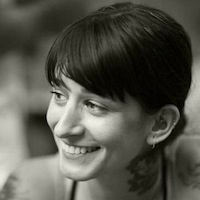 Filed by Jessie Dean Altman

|

Aug 05, 2016 @ 1:20pm
Horror movies have typically been a male-dominated genre (just like basically every other genre), but female directors are definitely not new to the club. There are a ton of really great female-directed horror flicks, with more and more coming out each year. For example, one of the biggest hits at this year's Cannes (pronounced Cuh-ness) Film Festival was Raw, a film about cannibalism that marks the directorial debut of Julia Ducournau. So, in that vein (blood pun intended, and you're welcome), here are seven cool horror movies directed by women.
1. The Midnight Swim (2014)