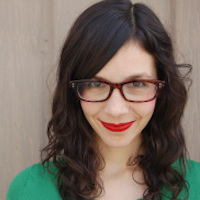 Filed by Meg Favreau

|

Aug 14, 2015 @ 6:30pm
"'Mockingjay Part 2'? I've never heard of it. Oh wait, is that the movie that had the word 'cunt' hidden in its advertisement?"
Some graphic designer probably had a very bad today, because Lionsgate released this new Mockingjay Part 2 poster, and it totally looks like it says "cunt" over Jennifer Lawrence's nose. Well, either that, or some graphic designer had a great day because they purposefully hid the word "cunt" in a major motion picture advertisement, and nobody noticed it before it went out into the world. I'm an optimist, mystery graphic designer, so I'm hoping it was the second option. If so, good work! When Lionsgate comes out with the Power Rangers film in 2017, can you hide the words "vaginal cavity" in the poster? Thanks!