It would be even more accurate if you could hear a small child crying as they watch this.
Lions are not great lovers. This video, made by Cynthia Kao for Cracked.com, shows us how much less romantic and heroic The Lion King would seem if it were actually honest about the role of the alpha male in pack life. No wonder Scar wanted to off his brother if only the King gets to mate. If you've ever seen a National Geographic where lions have sex, you may recall how deeply unhappy both partners look during it: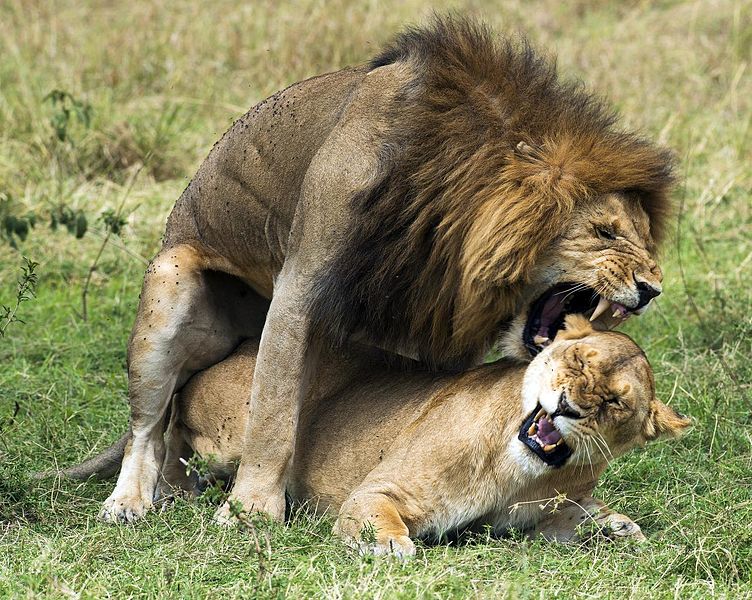 "IS THAT GOOD RIGHT THERE?" "NO, SO YOU MUST BE DOING IT RIGHT."
Of course, there are other inaccuracies with The Lion King, such as the idea that there is such a story as The Lion King. In actuality, there was a Japanese manga, TV show, and movie called Kimba the White Lion here in America, or alternatively, Jungle Emperor Leo. Since the video above is from Cracked, I'll link to their article discussing this. There's also this video:

Just kidding, Disney! Don't have me killed, please.
In conclusion, screw your childhood.
(by Johnny McNulty)