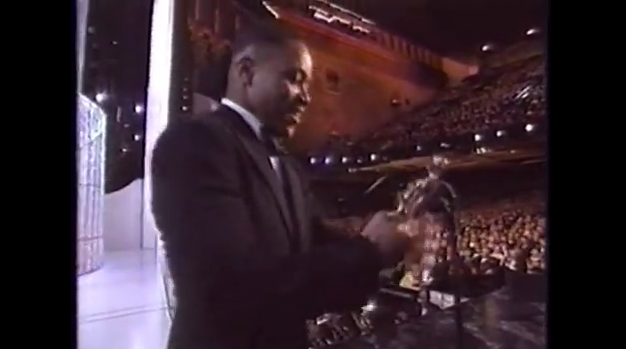 Comparatively speaking, Cuba Gooding Jr. was downright calm.
Since the the Oscars telecast has a reputation to uphold as the dullest and longest night on TV, it's hard to forget those rare moments of excitement and spontaneity, like Cuba Gooding Jr.'s acceptance speech for Best Supporting actor in Jerry Maguire in 1997.
As exciting as that was, it was nothing compared to what was going on behind the scenes in the TV truck, where the show was being directed. The clip below, pulled from the documentary Inside The Oscars, proves that even at the slowest moments of the Oscars, there's probably a guy snapping his fingers and screaming like a madman to make sure you get to see the just right camera angle of George Foreman giving a standing O.