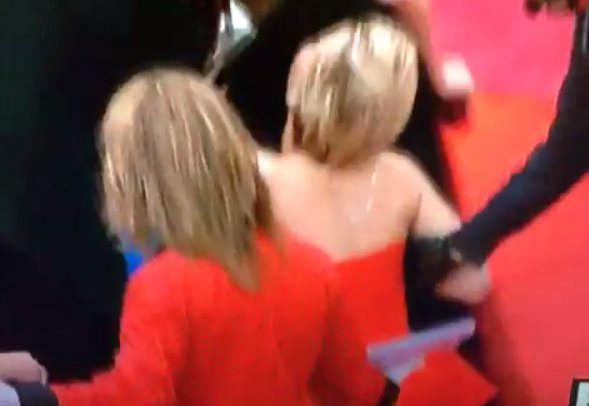 This is starting to be a problem.
Jennifer Lawrence already fell down.
She did it on the red carpet on the way into the ceremony tonight. Perhaps to get it out of the way so people wouldn't be staring every time she got up to hit the can, hoping to catch a glimpse of this year's faceplant.
That carpet is public enemy number one in America's eyes.