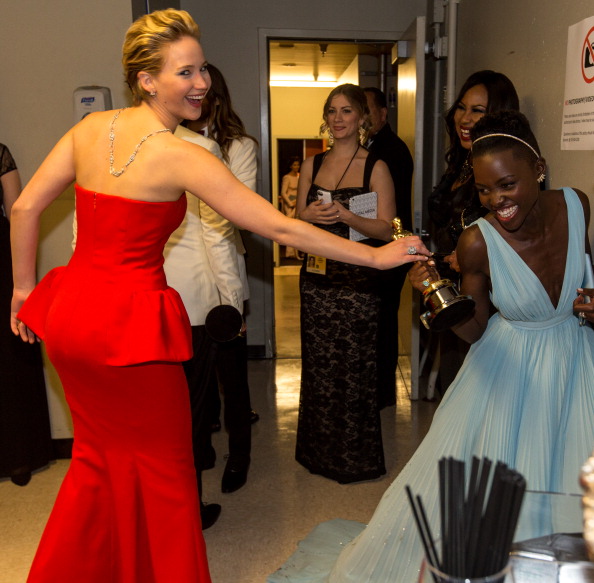 "That award is rightfully mine!"
(via Christopher Polk/Getty Images)
Clearly not content with having figuratively stolen the Academy Award for Best Actress from Jessica Chastain and Quvenzhané Wallis last year, Jennifer Lawrence has now taken to literally stealing awards. A photographer caught J-Law back stage last night as she approached Lupita Nyong'o—whose supporting role in 12 Years a Slave edged out her own in American Hustle—and attempted to make off with her golden statuette.
Look at how the malicious grin on her face melts into a grimace of angry determination. It's easy to see why Lawrence remains one of the most despised actresses on the Internet.

Playtime's over! She wants that goddamn award! (via)
(by Dennis DiClaudio)