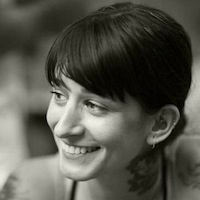 Filed by Jessie Dean Altman

|

Apr 07, 2016 @ 1:15pm
In a recent interview with IGN, Jesse Eisenberg, who plays Lex Luthor in Batman v Superman, tried to explain what he saw as his character's motivations in the film. Warning: the next paragraph will contain spoilers, so if you're planning to see the film and haven't, don't read on! (Haha, of course no one who's planning on seeing it hasn't already seen it.) Just admire the awkward twitchy handsomeness of Jesse Eisenberg.