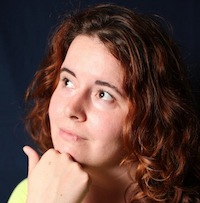 Filed by Aimee Lutkin

|

Jul 31, 2015 @ 2:12pm
Maybe I'm reading into this, but it looks like the movie will be set in winter?






Who are those two clowns up there? Oh, just the live-action version of Beauty and the Beast's Gaston and his sidekick, Le Fou, played by Luke Evans and Josh Gad respectively. Presumably, they are not in costume. It's so weird to see the human version of a cartoon character, only to discover they look nothing like how you imagined them. But, my mind is adjusting to a slender Gaston. This photo was posted by Gad on the last day of principal photography. It doesn't reveal much about the movie, though you do get a feel for how creepy it could potentially be. And chilly.