Manchester by the Sea writer-director Kenneth Lonergan recently won an Oscar for his original screenplay, and is celebrating by fuming at his college newspaper to defend the movie's star, Casey Affleck.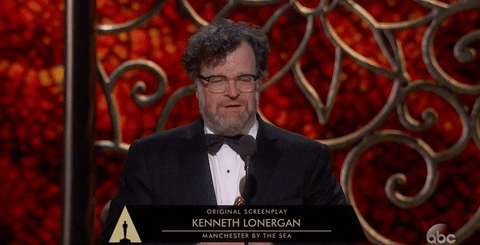 Affleck settled lawsuits for alleged sexual harassment back in 2010, which cast a shadow on his Best Actor Oscar win—including some not-so-subtle shade by presenter Brie Larson.
Following Manchester by the Sea's big night at the Oscars, a sophomore at Wesleyan, Lonergan's alma mater, wrote an opinion piece in the Wesleyan Argus arguing that the university shouldn't be so psyched about Lonergan's win, because he cast and celebrated "an accused perpetrator of sexual violence."
Somehow, adult man Lonergan caught wind of this college newspaper column, and wrote a scathing letter in response:
Connor Aberle's article about myself, Casey, Affleck and Wesleyan's supposed complicity in condoning sexual misconduct – and worse – by tauting me as a Wesleyan alumn after I won an Oscar last week is such a tangle of illogic, misinformation and flat-out slander that only the author's presumed youth can possibly excuse his deeply offensive display of ignorance, and warped PC-fueled sense of indignation.
Kenneth Lonergan got litigious, and misspelled "harassed" multiple times with punctuation errors, showing just how much he was fuming.
http://giphy.com/gifs/filmlinc-facepalm-smh-l2YWsHy1TQBGm4S3K
"He writes as if Casey Affleck were actually guilty of a crime. In fact, it was alleged 7 years ago, in a civil lawsuit for breach of contract, that Casey sexually harrased [sic] two women formerly in his employ," he wrote, "Casey denounced the allegations as being totally fabricated. Like most civil suits, this one was settled out of court by mutual consent on undisclosed terms. In other words nothing was proved or disproved. So how does Mr Aberle [sic] dare to write as if he knows who was telling the truth and who was not?"
Read Lonergan's full letter over at the Wesleyan Argus, and contemplate why this accomplished, grown adult thought attacking a college sophomore would be a good idea.