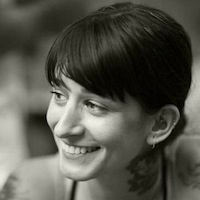 Filed by Jessie Dean Altman

|

Jan 22, 2016 @ 10:37am
The trailer for Jordan Peele and Keegan Michael-Key's first feature film Keanu hit the Internet yesterday, providing a reason to live for fans still devastated by the news that the Comedy Central sketch show Key & Peele has ended. The fact that the trailer features a kitten named Keanu and two George Michael songs is just icing on the cake.
The movie looks like a take on the 2014 Keanu Reeves action movie John Wick, but instead of a puppy getting killed (sorry!), a kitten (Keanu) gets kidnapped, leading Clarence (Key) and Rell (Peele) into a bunch of shady situations trying to get the little guy back.