The Oscars are on Sunday, which will finally reveal the answer to the question on everybody's mind: "Is this Leo's year?"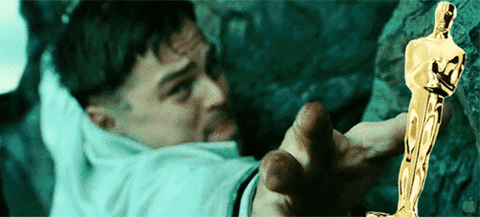 The pundits closely following this race have declared a Leonardo DiCaprio win to be inevitable. This time, instead of making his well-practiced gracious loser face, he may actually take the stage and speak.
After years of waiting and losing to acting luminaries like Jamie Foxx and Matthew McConaughey, this is probably what he will say when he takes the stage:
Wow. What? Me? Who would have thought? [ACT SURPRISED. You just won an Oscar for acting. This will be your greatest challenge yet.]

I am so humbled, and so, so grateful, but kindly request you don't dare play me off.

First and foremost, I owe everything to Martin Scorsese. As I am privileged to stand before you, I want to use my time on stage to implore you to help the victims of the recent tsunami in the Indian Ocean.

[Beat.] Oops, this is my speech for The Aviator.

It has been a long, slow march to this podium, and I have so many people to thank for leading me on this journey. Tonight is about our fearless leader, Alejandro González Iñárritu​, whose work is as intricate and complex as his name.

While freezing to death in Titanic didn't even get me a nomination, it was almost freezing to death in The Revenant that made this dream come true. Had I known this was the way to win, I would have crawled into a horse carcass years ago.

I would also like to thank my current 24-year-old girlfriend. Here's to another great year together, at most.

Tonight is so much bigger than me—it's about anyone who has ever had a dream. Reach for it. Challenge yourself. And even if you feel systematically slighted after decades of generation-defining work, regardless of your field, eating a bison liver might just finally get you the respect you deserve.