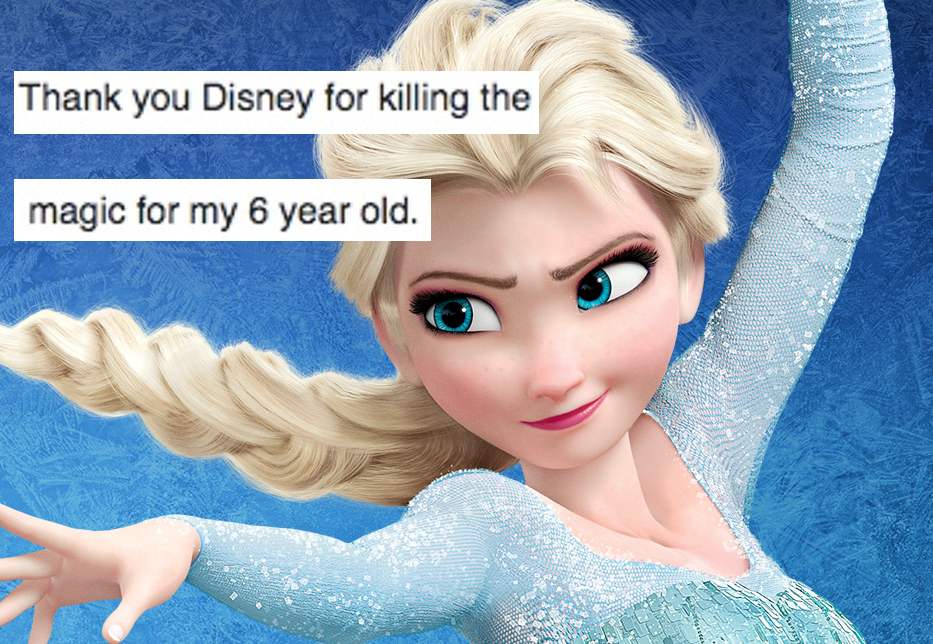 Apparently, the mass-Frozen psychosis isn't limited to your friends with kids posting on the hour about which Frozen song their little ones are singing at that moment. There appears to have been a run on Frozen merch too, and it's gotten so bad that people are selling their Elsa crap on eBay for as much as $1600.
For those who can't afford to skip a mortgage payment for a toy, Uproxx found this post by one mom who chose to speak out on the Disney Store's Facebook page.

It's a Frozen Freeze-Out!
Personally, this kid should feel lucky to have had the "magic" killed at age 6. I had to wait until I was 23 and found myself taking a test at a temp agency to see if I'd lied on my resume about being proficient at Excel.
(by Bob Powers)