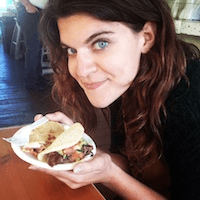 Filed by Kelsey Solywoda

|

Dec 15, 2016 @ 11:59am
Christmas is almost upon us, which means we've all been watching our favorite holiday movies on repeat for nearly a month now. We all have our own very strong opinions on what the best holiday movie is. (Cough, Christmas Vacation, cough. Sorry. There was something in my throat.) Now there's a way to find out if the good people of your home state share your love of your favorite festive flick.
CableTV.com recently released a map of the most popular holiday movies in each state. They created their map by cross-referencing AMC's list of Top 20 Christmas Movies (which were voted on by the public) with Google Trends data from the past decade to figure out which holiday movie was the most popular in each state.
(Try not to get mad at the states that chose The Nightmare Before Christmas, which we all know is a Halloween movie. Yeah, looking at you California.)
ALABAMA: National Lampoon's Christmas Vacation (1989)

ALASKA: Miracle on 34th Street (1947)

ARIZONA: The Nightmare Before Christmas (1993)

ARKANSAS: It's A Wonderful Life (1946)

CALIFORNIA: The Nightmare Before Christmas (1993)

COLORADO: Scrooged (1988)

CONNECTICUT: Christmas In Connecticut (1945)

DELAWARE: Miracle on 34th Street (1947)

DISTRICT OF COLUMBIA: Home Alone (1990)

FLORIDA: Home Alone (1990)

GEORGIA: Home Alone (1990)

HAWAII: Scrooged (1988)

IDAHO: The Santa Clause (1994)

ILLINOIS: Home Alone (1990)

INDIANA: It's a Wonderful Life (1946)

IOWA: National Lampoon's Christmas Vacation (1989)

KANSAS: It's a Wonderful Life (1946)

KENTUCKY: A Charlie Brown Christmas (1965)

LOUISIANA: Home Alone (1990)

MAINE: Rudolph the Red-Nosed Reindeer (1964)

MARYLAND: Miracle on 34th Street (1947)

MASSACHUSETTS: Elf (2003)

MICHIGAN: Elf (2003)

MINNESOTA: Home Alone (1990)

MISSISSIPPI: How the Grinch Stole Christmas (2000)

MISSOURI: National Lampoon's Christmas Vacation (1989)

MONTANA: Frosty the Snowman (1969)

NEBRASKA: National Lampoon's Christmas Vacation (1989)

NEVADA: The Nightmare Before Christmas (1993)

NEW HAMPSHIRE: Scrooged (1988)

NEW JERSEY: Elf (2003)

NEW MEXICO: The Nightmare Before Christmas (1993)

NEW YORK: It's a Wonderful Life (1946)

NORTH CAROLINA: A Charlie Brown Christmas (1965)

NORTH DAKOTA: Home Alone (1990)

OHIO: Elf (2003)

OKLAHOMA: Elf (2003)

OREGON: Home Alone (1990)

PENNSYLVANIA: Elf (2003)

RHODE ISLAND: Elf (2003)

SOUTH CAROLINA: A Charlie Brown Christmas (1965)

SOUTH DAKOTA: A Christmas Carol (1984)

TENNESSEE: National Lampoon's Christmas Vacation (1989)

TEXAS: Home Alone (1990)

UTAH: A Christmas Story (1983)

VERMONT: White Christmas (1954)

VIRGINIA: Home Alone (1990)

WASHINGTON: Scrooged (1988)

WEST VIRGINIA: Bad Santa (2003)

WISCONSIN: Elf (2003)

WYOMING: How the Grinch Stole Christmas (1965)