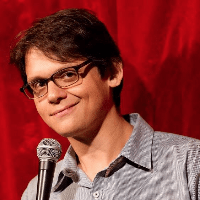 Filed by Matt Nedostup

|

Sep 09, 2015 @ 9:40am
The poster for the movie 'Legend' made the best of a bad review by hiding it in plain sight.
If you thought the twist in this poster was that Tom Hardy is on it twice, you were wrong. That's the twist of the movie. In the new true crime film Legend, Hardy plays identical twin London gangsters Ronnie and Reggie Kray. It's like The Klumps meets Lock, Stock, and Two Smoking Barrels.