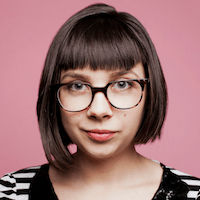 Filed by April Lavalle

|

May 08, 2017 @ 9:41am
And the winner of the MTV Movie Award for 'best kiss' goes to...La La Land!
At the MTV Movie Awards on Sunday, Ashton Sanders and Jharrel Jerome took home the Golden Popcorn in the 'best kiss' category for their moving same-sex smooch in the Oscar-winning film, Moonlight.
Check out their sweet joint-speech below:
"This award is bigger than Jharrel and I. This represents more than a kiss. This is for those who feel like the others. The misfits," said Ashton Sanders, who starred as teenage Chiron in the "Best Picture" winner.
Past winners of the award 'best kiss' award have been Ryan Gosling and Rachel McAdams for The Notebook, Jake Gyllenhaal and Heath Ledger for Brokeback Mountain, and Kristen Stewart and Robert Pattinson for Twilight, The Twilight Saga: New Moon, The Twilight Saga: Eclipse, and The Twilight Saga: Breaking Dawn Part 1.
Twitter reacted to Moonlight's big win accordingly:
Moonlight won Best Kiss!
Moonlight won Best Kiss!
Moonlight won Best Kiss!
TWO GAY POC WON BEST KISS!#MTVAwards

— Marshal Knight (@Marshal_Knight) May 8, 2017
im so happy jharrel and ashton won best kiss :") every time moonlight receives an award 5 years are added to my lifespan

— carol (@capbbarnes) May 8, 2017
TWO. GAY. BLACK. MEN. WON. BEST. KISS. 👏🏽👏🏽👏🏽👏🏽👏🏽👏🏽 #MTVAwards

— KalaFromStateFarm (@KalaTweets_) May 8, 2017
look sorry, but young people voting for two black gay men as best kiss at the MTV awards warms this old queer's bitter cold heart a bit https://t.co/Mf5eBAox8X

— Bec Shaw (@Brocklesnitch) May 8, 2017
Moonlight's director Barry Jenkins even tweeted his support.
Congrats to the winners! Now can we please get a 'best kiss' category at the Oscars?