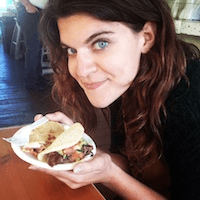 Filed by Kelsey Solywoda

|

Oct 12, 2016 @ 9:33am
Disney fans were angered earlier this week by rumors that the upcoming live-action remake of the beloved 1998 animated film, Mulan, might feature a European character (and subsequently a white actor) in a lead role. It would've been a problem, considering Mulan is the story of a heroic Chinese woman taking her father's place in battle. Thankfully, Disney has put a lid on those rumors.
The internet got nervous on Monday when a rundown of a preliminary spec script purchased by Disney entitled The Legend Of Mulan was published on a blog. Its plot included a white European trader falling for Mulan and helping the Chinese Imperial Army in order to win her love. (So Mulan's Asian love interest from the animated film would be no more.) Plus, the way the spec was written, there were concerns that this "White Knight" character would overshadow Mulan, and the title character would be pushed into a co-starring role.
Whitewashing ethnic roles has been a much talked-about problem in Hollywood in recent years, so the rumor basically had everyone all like:
Thankfully, a source close to the film clarified to Vulture that the spec script, written by Lauren Hynek and Elizabeth Martin, was purchased only as a jumping off point. The source told Vulture:
The spec script was a jumping-off point for a new take on the story that draws from both the literary ballad of Mulan and Disney's 1998 animated film. Mulan is and will always be the lead character in the story, and all of the primary roles, including the love interest, are Chinese.
So, what we're hearing is that the cast will be predominantly (if not completely) made up of Chinese actors. Disney is launching a "global casting search" to find an actress of Chinese descent to play Mulan, and has also brought on Jurassic World writers Rick Jaffa and Amanda Silver to work on a new script for the film, which the studio promises will feature an Asian love interest.
See? Disney wouldn't let us down, you guys. The Mulan remake is set to be released on November 2, 2018, so you still have time to re-learn all the words to arguably the best workout jam of all time.