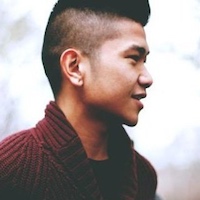 Filed by Keith Estiler

|

Mar 15, 2016 @ 12:28pm
If you're a Disney fanatic who happens to be walking the streets of Australia's capital city, look Up! Some incredible human being created a hot air balloon inspired by the Disney movie, and it is currently flying with 40 others at the 2016 Canberra Balloon Spectacular.
Carl and Ellie would be so proud.
According to BuzzFeed, the balloon's official, nerdy name is "Cameron TR-84," and it is composed of "600 tiny balloons sewn into its outer skin." Apparently, the hot air balloon with so many teeny weeny baby balloons is small compared to average-sized hot air balloons. The website said that the primary balloon "is 84,000 cubic feet in size."