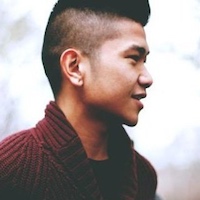 Filed by Keith Estiler

|

Apr 28, 2016 @ 3:27pm
Why would someone sneak food into a movie theater? Because the prices at the cinema are bloody exorbitant, and you already paid $15 to suffer through Batman v. Superman. For example, a large soda in the theater probably costs the same as a decent bottle of vino in your corner store.
Seriously, you'd think their nachos are sprinkled with actual flakes of gold. To spite the high costs, the following 25 heroes brought whatever the hell their hungry hearts desired.