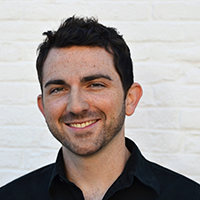 Filed by Chip Dwyer

|

Oct 10, 2015 @ 3:19pm
Disney released some never-before-seen footage of Robin Williams doing voiceover takes as Genie in Aladdin to celebrate the release of the film on Blue-ray Disc. The late actor was remembered fondly for many roles, and yet his improvisational skills, humor, and energy were at full blast when he was in the sound booth. The scenes show several Genie impersonations that did not make the final cut of the movie.
His role as Genie is always a pleasure to revisit, and one for which he'll always be remembered. Even a few clips of unearthed footage are a treasure, though we'd certainly use all three wishes to see a few more. Three wishes, to be exact. That's it. Three. Uno, dos, tres. No substitutions, exchanges or refunds.