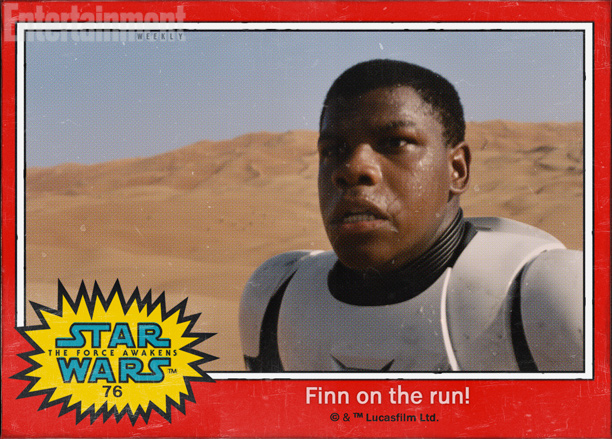 We know too much! (via)
So, Lucasfilm and Disney just released some fake, old-school-looking trading cards for the much-much-much-much-anticipated Star Wars: The Force Awakens, which should hit theaters a year from now. Aside from them their design being kind of nostalgia-inducing for old nerds like me, the fake cards are just rehashing images from the trailer that blew up the Internet over Thanksgiving weekend.
However, they do contain a little bit of new information: character names! For example, we now know that John Boyega is playing someone named something Finn or Finn something. As this is a universe of George Lucas's crafting, it's probably something like Finn Planethopper or N. Tegrity Finn.
Anyway, here's a bunch more: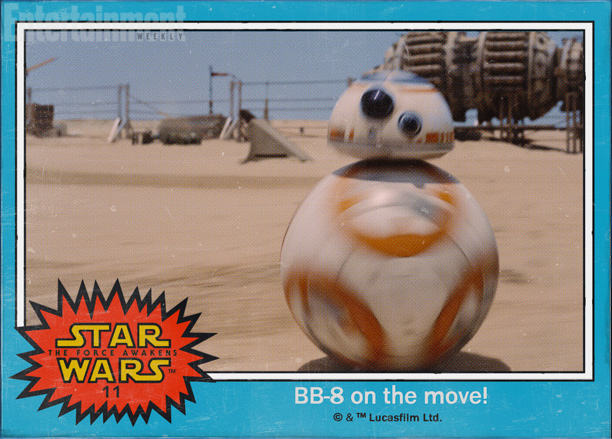 I hope it's on its way to get a better name. I'm sorry, but BB-8 is a terrible name for an astromech droid. I would have called it CC-12.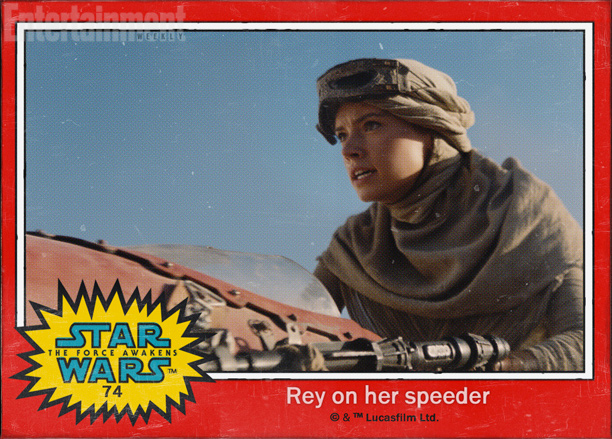 This is clearly a reference to Dadaist artist Man Ray. Or possibly Ray Romano.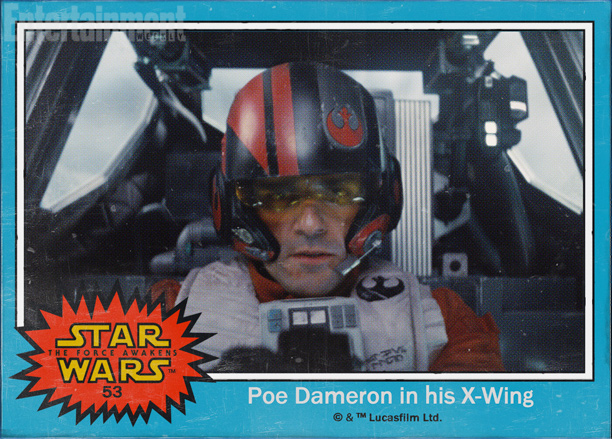 I'm pretty sure I had a 13th level Elven mage with this name at one point. If this guy dies falling into a pit full of Displacer Beasts, we'll know that J.J. Abrams is plagiarizing my D&D campaigns.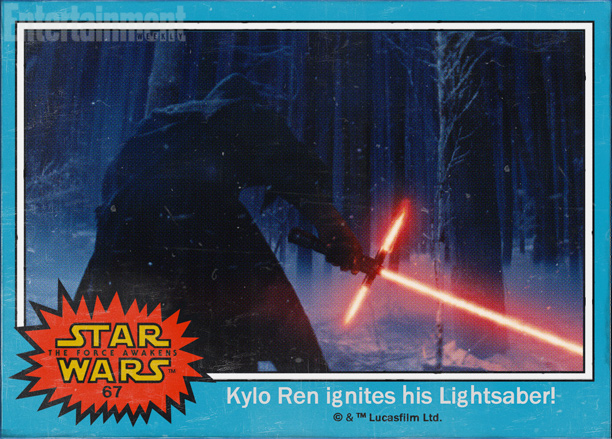 Very excited for this! Big fan of this guy's Take Offs and Landings album.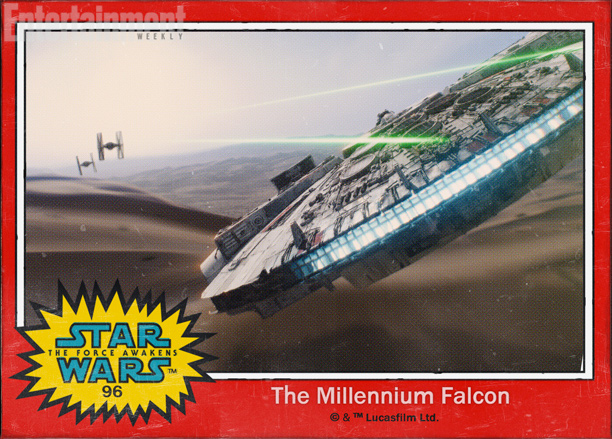 Oh! That's what that ship is called! I've been wondering that for years!
You can see more cards over here.