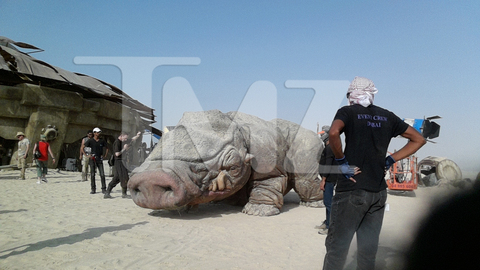 Finally, I can recapture the feeling of seeing real, live background puppets! (via TMZ)
I've been around the block enough times to know that "leak" is a word that only sometimes means "the release of information meant to be kept secret." Usually, these days, a "leak" is a little tiny bit of information that producers release on purpose to get a whole lot of press (in this case, from TMZ). 
Apparently, the subtitle of Episode VII will be "A Quest For Shade." (via TMZ)
That said, if the little bit of leakage in question involves photos from the Abu Dhabi set of the new Star Wars: Episode VII, then I will pretend to be so shocked by these exclusive leaked photos that I blow a restraining bolt. 
I see Uncle Owen and Aunt Beru are making an appearance again. (via TMZ)
These pics are pretty worth it, if only for the revelation that Abrams is determined to use less CGI in the new film, which is why Tantooine features this crazy huge hog creature that is apparently operated by five guys inside the monster (hopefully, there's air conditioning):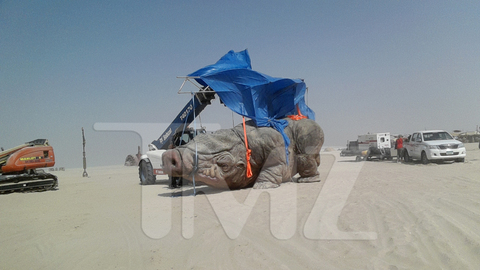 Please tell me that's not the new Jar-Jar. (via TMZ)
See the whole set of 45 photos over at TMZ.
(by Johnny McNulty)