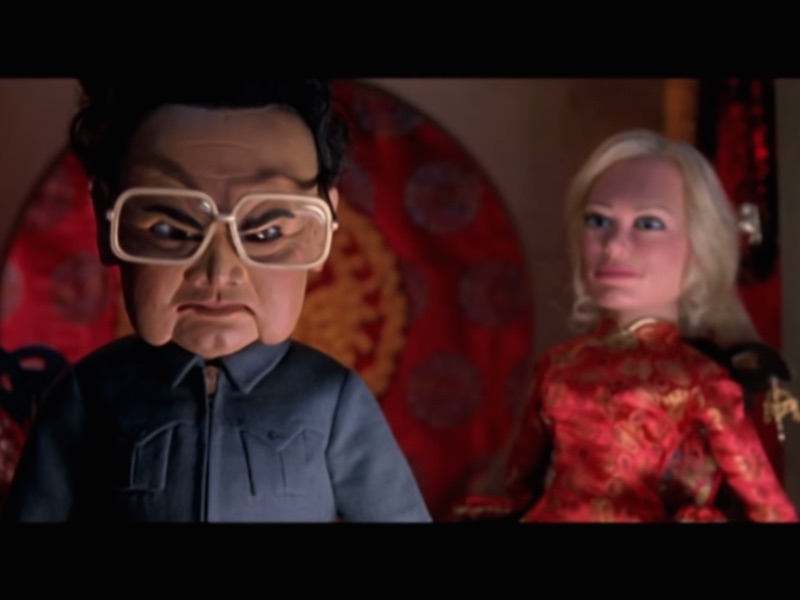 The scene where Kim Jong-il tricks Hollywood into doing what he wants. Fiction!

If we can't go to the movies to watch Kim Jong-un's head explode while falling from a helicopter, the Alamo Drafthouse Cinema in Dallas/Ft. Worth wants to make sure we can at least watch his father, Kim Jong-il, be impaled on top of an old-timey spiked German military helmet. Trey Parker and Matt Stone's 2005 critique of America's muscular foreign policy (and the liberal hand-wringing that accompanied it) will play over Christmas weekend, and its combination of toilet humor and world politics—it's definitely the only feature-length puppet movie to ever name-check Hans Blix—is the perfect cultural Tylenol for the headache that is The Interview.
Does it mean that we've snatched victory from the jaws of the defeat-loving cowards over at Sony Pictures Entertainment? Not really. Their decision to pull The Interview from theaters in the face of anonymous terrorist threats after having everything on their computers stolen has hurt our morale as surely as a suicide-bomb-laden Michael Moore blowing up Mt. Rushmore.

No one walks away from explosions like we do.

But, let's be honest, shouting "America, Fuck Yeah!" will still probably feel pretty good, and with the film's biting satire of American violence and Hollywood pandering alike, it's a foul-mouthed critique of the War on Terror we can all get behind. Plus, the Alamo event won't just be the movie — it will be hosted by their "Action Pack" and will include a "quote-a-long" with subtitles for some of the movie's best lines, and of course all the songs, so that the audience can turn it into a Rocky Horror experience and soak up even more freedom.

So far, this has only been announced at the Dallas location, but let me be the first to say that New Yorkers would like to see this at our Alamo in Yonkers. Hell, I don't understand why Team America won't be playing at all movie theaters this Christmas. Yes, it's a 10-year-old movie that didn't do amazingly at the box office the first time around, but going to see it anyway is the kind of sacrifice we can all make together as Americans.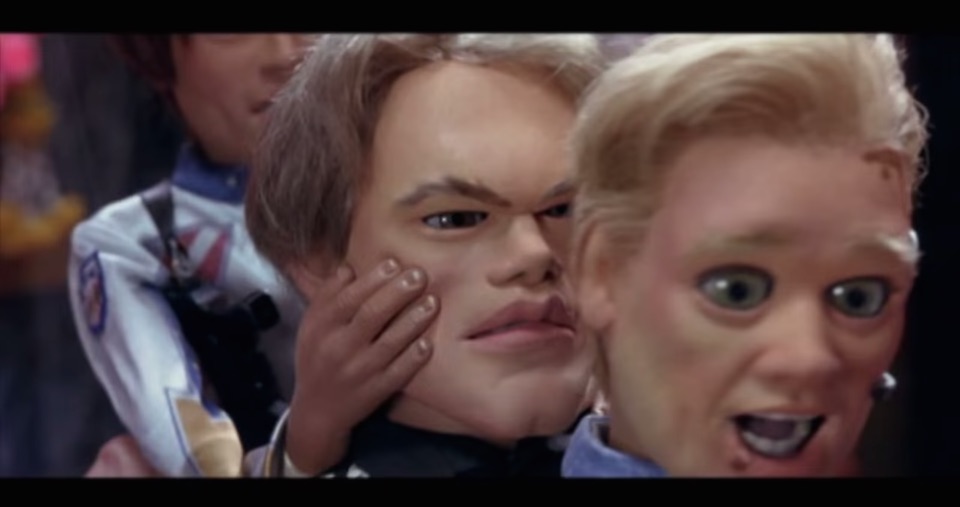 Matt Damon.

Freedom isn't free. You gotta put in your buck oh-five (actually, way more than that. It's a movie, plus you can order food to your seat at the Alamo. Like, good food. And drinks. Like, more than soda. It's a fun place. But it costs more than a dollar and five cents, is what I'm saying).