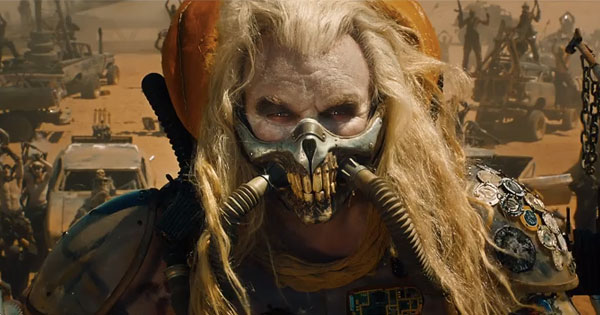 "Oh, you think creepy head gear is your ally.
But you merely adopted the creepy head gear."
Warner Bros. just posted the first full theatrical trailer for Mad Max: Fury Road, George Miller's reboot of his own cult post-apocalyptic action series, in which Tom Hardy—as the titular protagonist—gets seriously out-Baned by some terrifying desert hooligans, and then somehow ends up battling them inside something that looks like an exploding tornado.
I can't quite put my finger on the tone they're going for in this. Is it more intensely crazy or crazily intense? Hard to say. Guess I'll just have to watch it forty more times to figure it out:
(by Dennis DiClaudio)