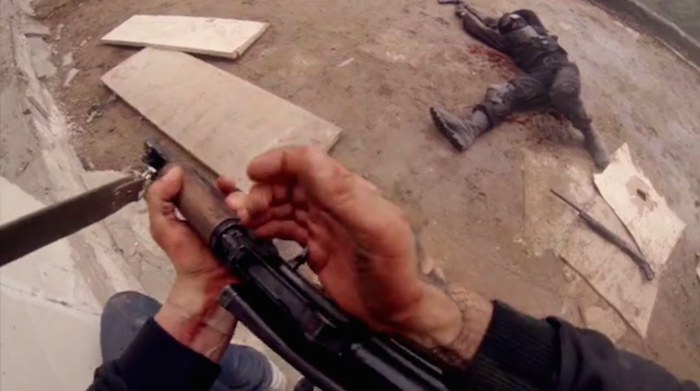 Finally, an action movie with a protagonist I identify with: someone with arms.
In March of 2013, we wrote about a music video called "Insane Office Escape," which was a first-person point-of-view thrill ride that made Prodigy's "Smack My Bitch Up" look like a trip to the candy store. Now, its creator, Ilya Naishuller, has set out to expand it into a full-length movie called Hardcore, filmed entirely by Russian stuntmen wearing GoPro cameras on their heads, and it sounds like it will actually live up to the levels of crazy that that implies.


See that black figure flying in the middle? That's the main actor AND the cameraman.
The original video, as the title implied, was an action-packed escape from Russian gangsters in an office, and it's like watching someone beat a first-person shooter video game perfectly, except with way more adrenaline. Here's that original video (Fair warning: this would be rated 'R' in case this preview image of the literal male gaze didn't tip you off):
That video (which was for the song "Bad Motherfucker" by Naishuller's punk band, Biting Elbows) took the Internet by storm. The YouTube version has over 23 million views, plus it's Russian and was popular on sites besides YouTube, so the total is much higher. Given how much time, effort, money and creativity seems to have gone into Hardcore, I can only hope that at least the same number of people see this new film, which actually seems to be innovating a new form of filmmaking.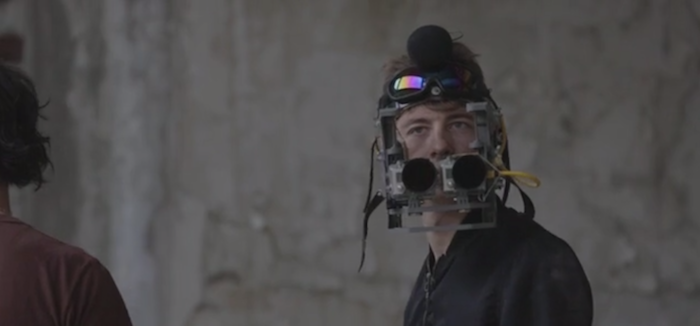 The camera.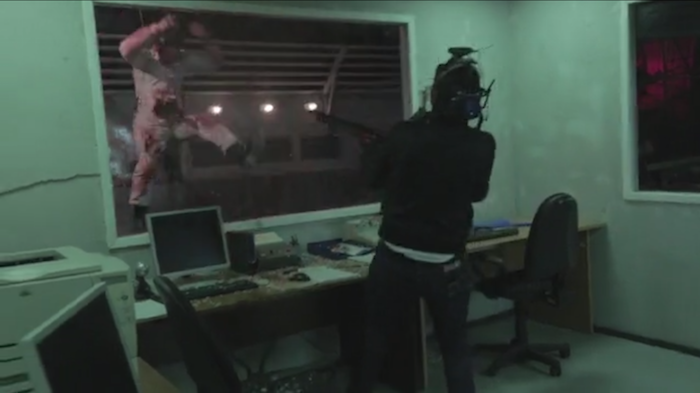 A better view of the stunt actor/cameraman's headset from behind.
So, check out their teaser trailer and Indiegogo pitch. The teaser starts at 3:55, while the first few minutes discuss the challenges of making the film (with some awesome shots of how they filmed it), why they need to raise more money to finish editing and post-production, and what the perks are for supporters.
Support the film here.
(by Johnny McNulty)