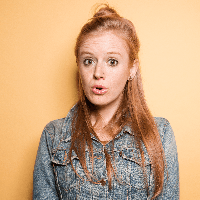 Filed by may wilkerson

|

Jun 07, 2017 @ 7:40pm
A dusty reboot of The Mummy slowly lumbered into theaters this week and (if you are Tom Cruise, don't read ahead) critics pretty much hate it. "It's hard to muster anything like desire for another Dark Universe flick after seeing this limp, thrill-free debut," wrote John DeFore for The Hollywood Reporter. And David Ehrlich from IndieWire called it "the worst movie that Tom Cruise has ever made" (including Mission Impossible II???) and "an irredeemable disaster from start to finish."
Hard to top (or "bottom") a review that bad. But where even film critics don't dare to go, Twitter dares to go.
The film is being buried alive—mummy pun!—by the Twitterverse and some of these tweets are so harsh, they make that IndieWire review seem like a glowing tribute.
Here's what Twitter has to say:
The Mummy is a joyless and soulless bore of a disaster. Nothing about the movie works, and I hate it for even TRYING to be like Indy

— Devindra Hardawar (@Devindra) June 7, 2017
The Mummy is so impressively awful that it should be studied.

— Louis Peitzman (@LouisPeitzman) June 7, 2017
Universal: Dracula Untold will kick off our Monster Univer- *sees reviews*
The Mummy will kick off- *sees reviews*
...Bride of Frankenstein?

— Terry Creagh (@TerryCreaghDKIT) June 7, 2017
ok, NOW the embargo is lifted! THE MUMMY is trying to be really goofy and really gritty at the same time and it fails at both

— David Sims (@davidlsims) June 7, 2017
Movies that are better than The Mummy:

Pirates 5
King Arthur: Legend of the Sword
Batman v Superman
Suicide Squad

Yeah

— Rebecca Pahle (@RebeccaPahle) June 7, 2017
ICYMI: Twitter does not like this movie.
Is it at least a positive movie for women, though?
The Mummy made me so angry at how it treats women that I nearly ripped my notebook in half so... yeah.

— Clarisse Loughrey (@clarisselou) June 7, 2017
Nope.
This movie is good news for at least one person: Brendan Fraser, who starred in 1999's reboot of The Mummy, which people actually liked.
The Mummy: a movie so bad, it made Brendan Fraser relevant again!