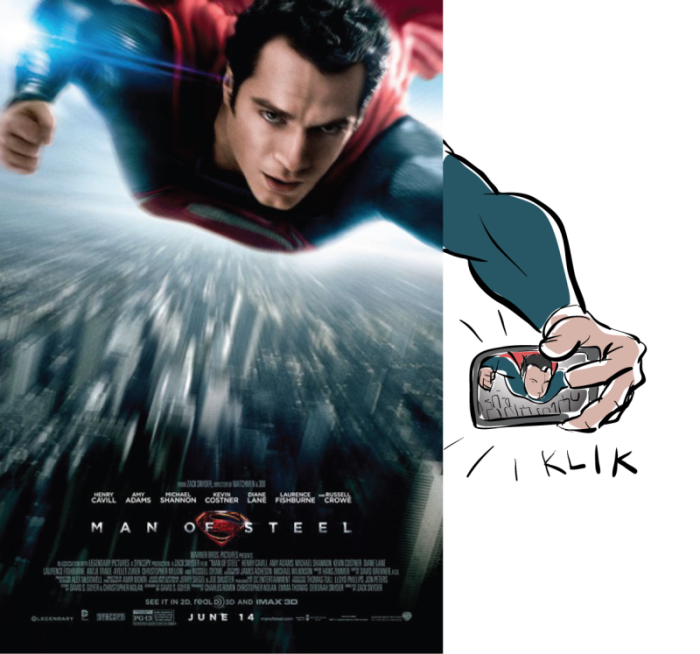 Superman on his way to battle his archnemesis, Princess Duckface.
Faster than a teenager's SnapChat, more powerful than an inspirational poster on Tumblr, able to leap the Trending Topics list with a single tweet—look up on your feed! "It's a cat!" "It's a sloth!" "It's Superman!"
We don't really have anything else to say, so go check out the original artist. Sorry the Internet ruined your poster, Superman.