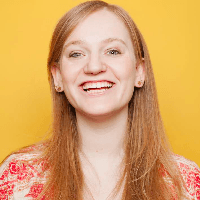 Filed by Orli Matlow

|

Oct 01, 2015 @ 9:25am
While (500) Days of Summer might drive people to vomit because of Manic Pixie Dream Girl cheesiness, Joseph Gordon-Levitt's new movie, The Walk, is physically triggering all sorts of nausea. The Walk reenacts the famous journey of Philippe Petit (played by Gordon-Levitt) who walked between the Twin Towers on a highwire in 1974.
Petit's life was chronicled in the Oscar-winning documentary Man on Wire, but The Walk's director Robert Zemeckis wanted to present the walk itself. "[The goal] was to evoke the feeling of vertigo. We worked really hard to put the audience up on those towers and on the wire," he said.