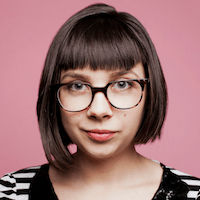 Filed by April Lavalle

|

Apr 11, 2017 @ 9:50am
Out of all of the exciting things that came from the release of the official teaser trailer for the upcoming movie Thor: Ragnarok, one thing got the most attention: Thor's dramatic new 'do.
Check it out:
Oh, and it looks like Loki got a perm! What, did the brothers have a spa day or something?
Anyway, the internet is pretty much losing its collective mind over Thor's much shorter haircut for the new film, and everyone seems to be mourning the loss of the demigod's long, golden locks.
asgard is dead. mjolnir is dead. thor's hair is dead. what's next?

— pia (@bucksholland) April 10, 2017
A haunting question: why did Chris Hemsworth cut his hair for the new Thor movie??? Does he like to hurt me???

— morgan (@morgannfink) April 7, 2017
A lot of you are really falling down on the job of being virulently and vocally opposed to Thor's haircut.

— SaraKateW (@SaraKateW) April 10, 2017
However, some people are fans of Thor's new look.
Remember, no matter what is going on atop his head, Thor is always very, very pretty.