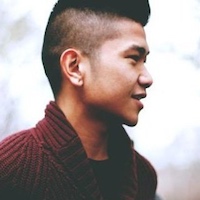 Filed by Keith Estiler

|

Feb 25, 2016 @ 3:00pm
Thursday morning, a new report by the Bunche Center at UCLA revealed that movies with diverse casts get the highest grosses. The same goes for multi-ethnic TV shows, which experience a surge in ratings compared to those that don't cast minorities. "When we look at film, we see an even stronger relationship between cast diversity and box office," Darnell Hunt, director of the Bunche Center, told ABC News.
UCLA came to this conclusion after analyzing the median amount of earnings from the top 200 films in the past few years. They discovered that a cast with 50% white people made more than any other grouping—generating $122.2 million at the box office. More specifically, that group made double the box office of films that only have white actors (a median of $52.6 million).