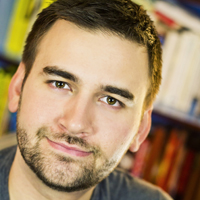 Filed by Dan Wilbur

|

Apr 28, 2015 @ 12:49pm
Producers argue about what is offensive and whether or not Adam Sandler should be the hero of his own film.
Adam Sandler's new Netflix movie The Ridiculous Six is currently in production, but not if several Native American extras who walked off set have anything to do with it.
The cell phone footage reveals the producers attempting to quell the anger of a number of actors offended by jokes in the film. The extras took issue with everything from strange set pieces to the fact that Adam Sandler is the hero of the film.
The producers argue that they don't want to offend anyone, but their only solution to the issue is letting the actors leave, rather than changing any moment of the movie, including one character being referred to as "Beaver Breath."