This woman's excited screengrab went viral the other day, and rightly so. The giddy smile on her face as she squeezes what she thinks is Will Hunting's mid-section contrasts wonderfully with Wahlberg's "I'll play along" grin.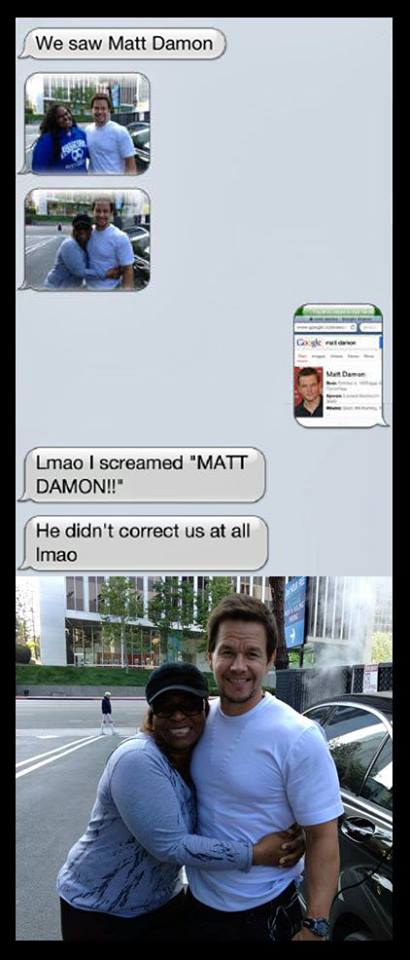 Honest mistake. Matt Damon did make his whole career on not knowing who the hell he is in the Bourne movies.
The photo made its way back to Wahlberg eventually, and he continued to be a good sport on his Facebook page:
We look forward to the woman's next photo of her squeezing the abs of Ryan Reynolds while screaming, "I loved you in Argo!"
(Via Laist)