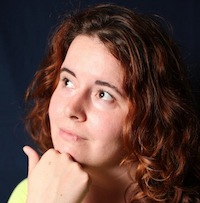 Filed by Aimee Lutkin

|

Dec 18, 2015 @ 10:42am
A little girl from New Jersey named Kimber is better at pretending to be Adele than any Vegas impersonator, because she really feels her feelings. "Hello" is all about feelings and so is Kimber. Look at her, in this video from earlier this month, with her fake guitar and footie pajamas, crooning from the depths of her personal experience of love and loss. You live a lot in three years of life when you feel things like Kimber does.
Kimbers rendition of Hello.With Kalynn Cooke and Reece Cooke

Posted by Ja'Michael A Murphy on Wednesday, December 2, 2015