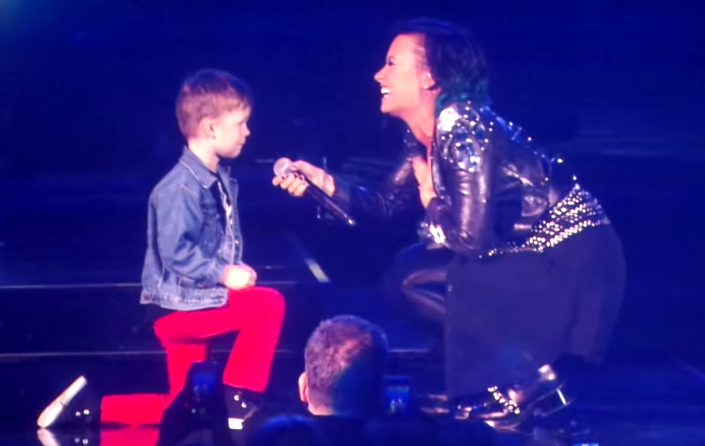 She coached him through the whole process, just like a real proposal.
Pop singer Demi Lovato got engaged to a love-struck fan in the middle of a show in Moline, Illinois last week. Well, kind of. The kid who proposed marriage is only five years old, which is about eleven years below the age of consent in Illinois. So, Lovato and her fiancé might have to wait a little while to make it officially legal. 
They sure seem like a cute couple, though. Who knows, maybe they can make it work. It certainly seems like it has as much of a chance as the Kanye West/Kim Kardashian marriage.
(by Dennis DiClaudio)