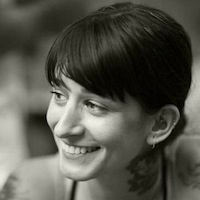 Filed by Jessie Dean Altman

|

Oct 26, 2016 @ 8:17am
During her Tuesday night performance in Miami, Adele said that even though she herself can't vote (being British and all), she is "100 percent for Hillary Clinton. I love her, she's amazing." The timing of her endorsement was perfect, because Hillary herself just happened to be at that show. You know, just taking in a concert, like she does.
Adele also urged everyone not to vote for Donald Trump in the upcoming election, a statement met with cheers from the audience (and a standing ovation from the woman in the clip).
Wow, at this point Trump must have almost as many un-endorsements as Hillary has endorsements. At least if he's going to lose, he's going to lose bigly.
Unrelated, but how long has Adele been on this tour? Seems like about a hundred years, right? Damn, that lady works hard…just like another lady known mostly by her first name.