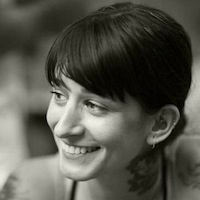 Filed by Jessie Dean Altman

|

Apr 04, 2016 @ 5:15pm
During her April 2 concert at Genting Arena in Birmingham, Adele encountered some technical difficulties, again, on the same song that gave her trouble during the 2016 Grammys, "All I Ask." Around two minutes and 40 seconds into the song, all the sound, including the piano, cut out completely. But that didn't stop Adele and her tremendous voice, because she and her fans just kept right on singing.
And about a minute later, the sound came back on. As it turns out, she didn't even notice. She asks the crowd why they all started cheering midway through the song, and when they explained, she said "The sound went off?? The f*cking PA went off??" That's Adele for you, though—basically the human embodiment of an unstoppable force, albeit one who's had some unfortunate experiences with audio equipment a little too often.