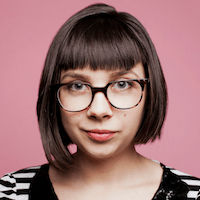 Filed by April Lavalle

|

Jun 06, 2016 @ 11:46am
Adele usually sings songs that make you want to crawl into your bed with a pint of ice cream and cry forever, but this is definitive proof that the chanteuse can have some fun. At a recent concert, Adele took a break from singing sad songs to do a little dance and strike a few poses inspired by the Spice Girls. It looks like something you probably do regularly behind closed doors, but Adele is cooler than you so her lame dance moves are reserved for a cheering audience.