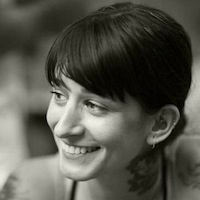 Filed by Jessie Dean Altman

|

Jun 13, 2016 @ 10:07am
As if Adele weren't already awesome enough, the 28-year-old singer told producer Tony Visconti to suck her dick. Not that she has one, necessarily, but if she did, Visconti, 72, would be welcome to suck it hard and long. Why the invitation? In an interview with Daily Star, the producer, who's worked with the likes of David Bowie, Morrissey, and T-Rex, said "We know Adele has a great voice but it's even questionable if that is actually her voice or how much has been manipulated. We don't know." He also said, "There's a sound to pop now that is so perfect it's boring, because everything is fixed." Did buddy here just call Adele…"boring"?