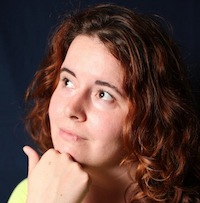 Filed by Aimee Lutkin

|

Nov 11, 2015 @ 10:16am
Canadian singer Alanis Morissette's hit "Ironic" topped the charts twenty years ago, if you weren't already feeling old this morning. The song has long been criticized for not actually citing examples of situations that are truly ironic. They're just bummers. For example: "rain on your wedding day" is more inconvenient than ironic. Who cares, it's a great song to sing along to in the car! James Corden somehow convinced Alanis Morisette to make a mockery of it anyway on Monday night, and change the lyrics so they reflect the modern day problems we'd like to mistakenly call "ironic:"