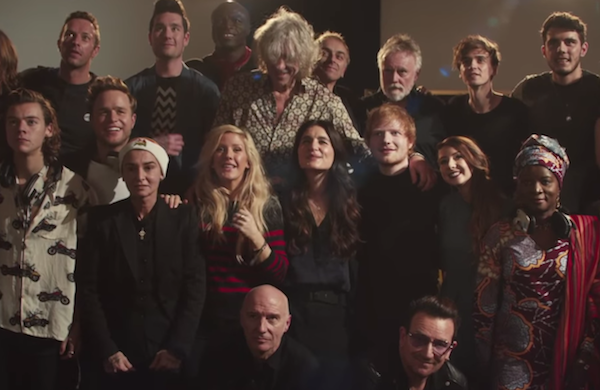 Do they know it's not even Thanksgiving yet?
Bob Geldof got the Band Aid back together for another cause, and their remake of the 1984 charity single Do They Know It's Christmas is the fastest selling single of 2014. According to the Official Charts Company, the song has sold over 206,000 copies in its first week of release.
That's a pretty impressive number when you consider that most music these days is either streamed or stolen. It's even more impressive when you factor in that it's a Christmas song about Ebola. And not even an original one. It's pretty much a straight cover of the first song—written for famine relief—with a few of the lyrics reworked into the Ebola theme.