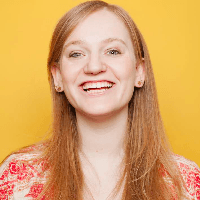 Filed by Orli Matlow

|

Jun 15, 2016 @ 8:43am
Hold up, they don't love her like she loves her. Chelsey Bunner, a die-hard Beyoncé fan, didn't let wisdom teeth surgery and the open wounds in her mouth stop her from seeing Queen Bey. Bunner got tickets to see the Formation tour, but her mom ruined the magical plan by scheduling Bunner's wisdom teeth surgery for the night before. But she didn't let a simple surgery stop her, instead putting her Love on Top and going to the concert with her post-surgery swag, whether or not she was ready for this jelly.