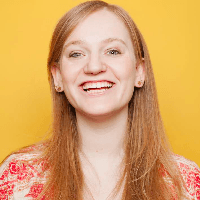 Filed by Orli Matlow

|

Aug 07, 2016 @ 12:30pm
A ukulele player with a golden voice was singing the Matisyahu hit "One Day" when, spoiler alert, the artist himself joined in. Diving into perfect harmonies, the busker was impressed with his new duet partner's perfect grasp of the song. Only once they nailed the final chorus did Matisyahu reveal his true identity, and the ukulele man couldn't believe it—likely because nobody knows what Matisyahu looks like.
This was rad. This kid started singing Matisyahu's "One day" and didn't know that the artist was right in front of him. Watch the reveal at the end. He still didn't believe it was him and it took a second for it all to sink in. Loved this moment. #matisyahu #hawaii #oneday #paia #maui #mayjahrayjah Honolulu Coffee For licensing and usage, contact: licensing@viralhog.com

Posted by Stu Brooks on Sunday, July 31, 2016
Ever the mensch, Matisyahu gave his new jam partner tickets to his concert.