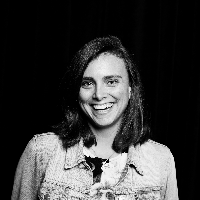 Filed by Catherine LeClair

|

Dec 18, 2016 @ 12:26pm
Chance The Rapper is an American treasure. As the musical guest on the latest episode of Saturday Night Live he danced around the stage in red overalls and his standard "3" hat, while performing a few songs off his latest mixtape. Plus, he even included a little happy birthday message to Jesus that was somehow cool, a feat I don't think anyone else could ever pull off.
He was joined by another Chicago rapper, Noname, who is a rising star and featured on the recording of his song "Finish Line/Drown," one of the runaway hits from the album. The two of them dance it out, kill their verses and all in all put viewers in a great mood because of how much fun they're having on stage. If you're not already a fan of Chance The Rapper, it's time you stop sleeping on him. Even Barack Obama knows he's the biggest thing going on in hip hop right now. Watch the video here:
https://www.youtube.com/watch?v=PfaKtyWlrlM&t=44s