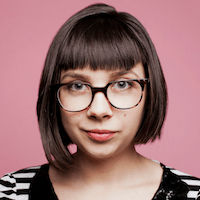 Filed by April Lavalle

|

May 18, 2017 @ 8:10am
Update 3:10pm
According to NPR, the Wayne County Medical Examiner has ruled Chris Cornell's death a suicide by hanging. A full autopsy has yet to be completed.
Update 9:52am
Chris Cornell's death is being investigated as a suicide, although police are still saying that it is too early to make a definitive conclusion, according to Variety.
Here is what the Detriot Police told Variety:
At 12 a.m. [local time], we received a 911 call from the MGM Grand Casino Hotel. It appears as though a family friend was checking up on Cornell at his wife's request. He went to hotel and discovered him unresponsive on the bathroom floor. Police made the location with EMS, and he was pronounced dead at the scene.
Another representative told Variety that Cornell was found with a "band" around his neck, though they have not officially determined that the cause of death was strangulation.
We will update with more information when readily available.
---
Chris Cornell, front man of Soundgarden and Audioslave, has passed away on Wednesday evening at only 52-years-old, Rolling Stone reports. Although Cornell's cause of death is currently undetermined, the New York Times quoted his representative Brian Bumbery calling his death "sudden and unexpected."
Hours before Cornell's death, Soundgarden played a show in Detroit, Michigan. The band was due to perform in Ohio on Friday.
Although Cornell's death was only announced a few hours ago, celebrities have already started to give the "architect of grunge" digital tributes over social media.
The Roots musician Questlove:
Musician Annie Clark, AKA St. Vincent:
American rock duo Best Coast:
Bush singer Gavin Rossdale:
Legend Elton John:
Director Ava DuVernay:
Singer/songwriter and folk icon, Cat Stevens:
Led Zeppelin founder Jimmy Page:
Producer/legendary guitarist Nile Rodgers:
Former WWF champion, Iron Sheik:
YouTuber Melina Sophie:
Punk rocker Billy Idol:
Musician turned TV host, Dave Navarro:
Against Me! front woman Laura Jane Grace:
Actor Val Kilmer:
Comedian turned podcast host turned actor Marc Maron:
Actress and neuroscientist Mayim Bialik:
Actress Kat Dennings:
The 'Black Hole Sun' singer is survived by his wife, two daughters, and his son.
This story is currently developing.