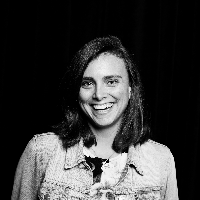 Filed by Catherine LeClair

|

Dec 15, 2016 @ 10:09pm
Sometimes, when I am by myself and feeling good, I like to think I sound not terrible when singing Beyoncé's "Love on Top," (before it gets to all the key changes, obviously). But if Beyoncé ever surprised me by showing up to my place of work and asked me to sing the song in her presence, I would never have the courage to utter even the first line, as doing so would surely set some curse upon me forever.
Well, I don't expect that to happen to me anytime soon, but maybe I should, since that's what happened on Thursday to a guy who works at a deli counter in Hollywood, Calif. Except his Beyoncé is the band Metallica. TMZ reports that comedian and man-on-the-street video host Billy Eichner was with the band filming a segment when they decided to stop by Hollywood's Gelson supermarket.
Blasting their well-known hit "Enter Sandman," Eichner and all four members of the band (James Hetfield, Lars Ulrich, Kirk Hammett and Robert Trujillo) rolled up to the deli counter to see what would happen. And the amazing thing is, the deli guy seems to be a huge Metallica fan, and he really goes for it. He knows all the words, belts them out, and is head-banging so hard that I swear he's beat red by the end of it.
As someone who can barely make eye contact when getting a book signed by a favorite author, I don't know how this guy found the courage to sing like that in front of guys who are presumably his heroes. Call it brazen or foolhardy, but truly I just think the music took control of him. Hope his boss didn't mind.