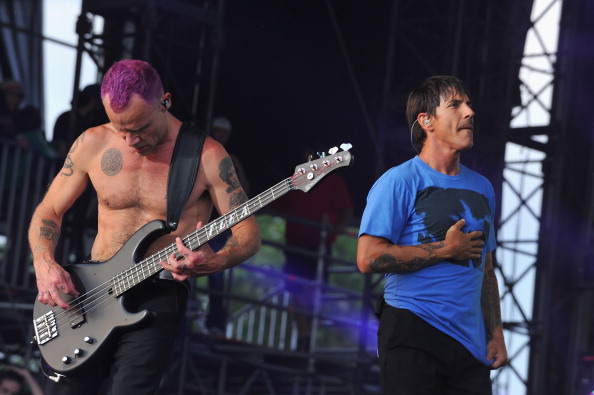 The gentlemen who could easily be the creators of the song below. (Pic via Getty)
Yesterday a link was tweeted out by Tom Scharpling announcing a new track from the Red Hot Chili Peppers:
New Red Hot Chili Pepper song is a must-hear. Maybe their worst lyrics yet? http://t.co/Yvj6MALH1I Free download and I want my money back.

— scharpling (@scharpling) January 29, 2014
When the link to RCHP2014.com was shared around the office, we were told it was fake. But upon listening, I still wasn't sure. Could the Chili Peppers really release a song called "Abracadabralifornia?" Hell yes! I'm surprised they haven't already. The song sounds like all their songs: Anthony Kiedis's slow, barely intelligible droning on about freeways and sunshine, followed by him suddenly barking out a bunch of gibberish. And the site was put together to look very convincingly like Super Bowl tie-in. It's all so...real.