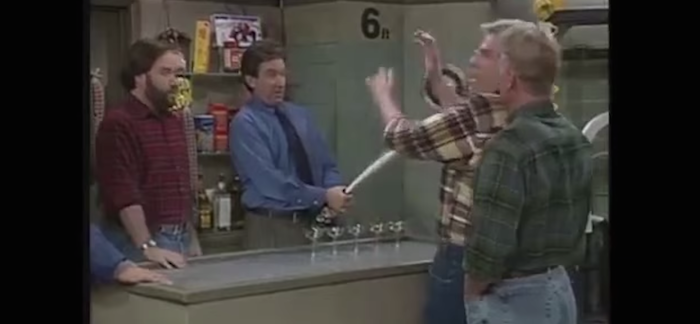 Grrruuuuh? Gruuuuuuuuhhhhhh........ahhh.
I hope you have headphones on, or else your monitor is about to buried underneath a pile of flying clothes when everyone within earshot immediately strips down to their skivvies at the sound of 'Pony Time'—Tim Allen grunting to the tune of Ginuwine's seminal 90s bone-tune, 'Pony.'
DO I REALLY NEED TO EXPLAIN THIS MORE? I DO? WELL, IN THAT CASE, CONGRATS ON BEING A TEENAGER. YOU ARE VERY YOUNG. OR OLD. SORRY.
If you're not currently having sex after hearing that, maybe you're in the mood for more 90s nostalgia, like a sneak peak at The Unauthorized Save By The Bell Story.
(by Johnny McNulty)