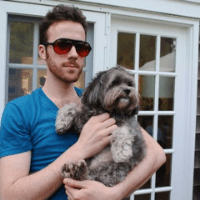 Filed by Miles Klee

|

Apr 16, 2017 @ 3:53pm
With his performances on Saturday Night Live—including a turn as a young Mick Jagger—the anticipation for Harry Styles' self-titled debut album has reached fever pitch. The ex-One Direction pop star led off with his first single, the slow-burn epic ballad "Sign of the Times," which sounded pretty amazing.
https://www.youtube.com/watch?v=feyRL4lrWWk
But it was his unusual decision to premiere a new song, "Ever Since New York," that really got the fans' attention. It's a more conventional, deceptively simple guitar-based tune, though no less sultry than "Sign of the Times."
https://www.youtube.com/watch?v=HKNaz_UagRA
People loved it! There was just one problem. Where the heck can you listen to it besides on SNL's YouTube channel? And when's the album version coming?
I still haven't heard Ever Since New York properly why it isn't on spotify or something

— ra ✨ (@justhldlouis) April 16, 2017
@Harry_Styles Harry, what do you think about releasing ever since new york on itunes? I think it would be a great thing to do. I bet it would be great fun

— N (@kkkvvkkkvkkk) April 16, 2017
Take me to NYC and let me kiss Harry and let him sing "ever since New York" again and again

— Woman (@ninjharry) April 16, 2017
EVER SINCE NEW YORK HAS BEEN STUCK IN MY HEAD

— Jessica (@tattoohes_) April 16, 2017
i already memorized the lyrics to Ever Since New York

— marzan (@pukingmendes) April 16, 2017
There's still no word about when "Ever Since New York" will drop on iTunes and Spotify, but if people have to wait until the album itself comes out—on May 12—then they may want to try and get comfortable. Or keep tweeting, whatever.